Economy 310 Uncoated (Postcards)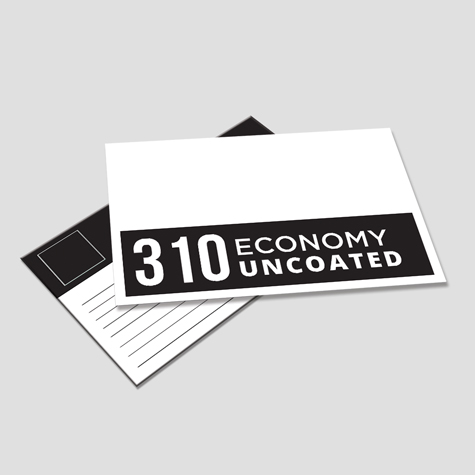 Get up Close and Personal with a Postcard
Postcards are a uniquely personal way of delivering your message to your friends and family. For this reason people usually treat postcards as a personal and direct message from it's sender. And this is the case even if you're sending a postcard to your customers.
The postcard can even be your first contact with a prospect, the greeting that says, "We can really do business together."
What to put on your postcards?
Think of your postcard as a mini-billboard. If you could put a huge big billboard up beside your local highway, what would you say?
Well that's what should be on the front of your postcard. On the back include your contact details, room for the stamp and either a preprinted message or space to write your own.
Create your own postcard online now, or contact our design team to discuss what will be best for your business. If you register online now we will send you samples of postcards that will create more business for you.
Get a free online quote right now and you'll see how cheap postcards can be.
Download free templates to assist you in creating your artwork.
| | | | | | |
| --- | --- | --- | --- | --- | --- |
| A5 (210x148) | | | | | |
| Sumo (220x120) | | | | | |
| A6 (148x105) | | | | | |
| Postcard Sumo (220x120) | | | | | |
| DL (210x95) | | | | | |
| A6 Small (145x95) | | | | | |
| DL (210 x 99) | | | | | |