Economy 310 Uncoated (Greeting Cards)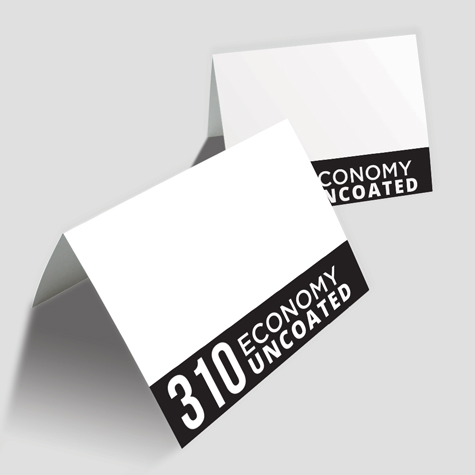 Thank you !
Or Merry Christmas, or Happy Birthday. Our greeting cards can say anything you please. Fully personalised, inside and out, these cards are only limited by your imagination.
They work especially card card-body as a thank you card to your customers. People love to feel appreciated, and they still love to receive a unique personalised message in the mail, and our cards do that job perfectly.
There's a half-DL size greeting card that suits little personal notes, but it leaves a big impression on how people perceive you and your business.
Register today and we'll send you a sample pack of greeting cards that will work for your business. Don't forget, you can completely personalise these cards for your business. Check out our templates at "Step 3" now!
Download free templates to assist you in creating your artwork.
| | | | |
| --- | --- | --- | --- |
| Folds to DL (420x95) | | | |
| Folds to DL (210x190) | | | |
| Folds to 1/2 DL (210x99) | | | |
| Folds to A6 (210x148) | | | |
| Folds to A6 (296x105) | | | |