Greeting Card - Luxury 420 Uncoated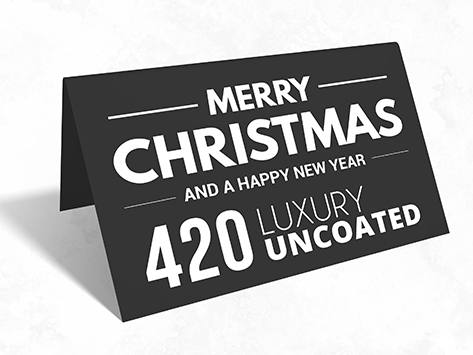 A Little Bit Posh
Just like our Economy Greeting Cards, these Luxury Cards are completely personalised for your business. The only difference is the thickness of the paper we print on.
Sometimes thicker is better!
We call them Luxury cards because the 420gsm board we print these on is a little bit luxurious. Using them can help your business stand out from the riff-raff.
Of course, if you're like us and a proud member of the riff-raff, then the Economy Greeting cards will do the job too.
Don't forget to signup your business to myredheeler.com.au today. We'll send you a sample pack of goodies, including some greeting cards, which will show you just how much you can achieve with these cards.