Business Cards - Luxury 420 Uncoated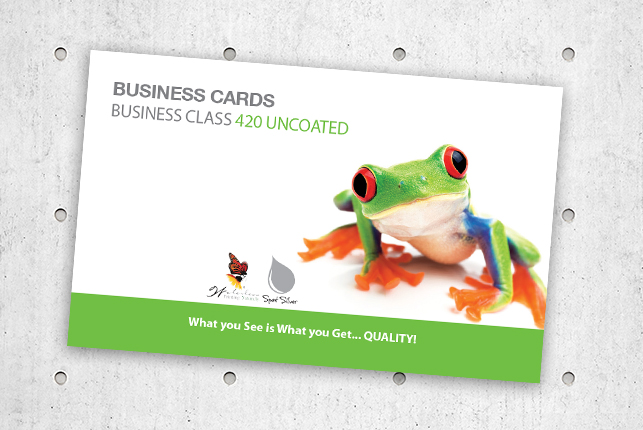 Quality Business Cards
These luxury cards differ from our other options because they are not finished with an extra gloss or matt coating over the top of your printing.
This makes them perfect for writing on - setting appointments, scribbling drunken quotes in the pub, scribbling drunken phone numbers in a club, the choice is yours.
You get free black printing on the reverse of your card, free use of our extensive range of templates and free pick up (if you live near us). For everyone else we offer free express production upon payment of a low delivery fee. Only $7 and we will dispatch your cards within 48 hours via express overnight courier anywhere in Australia.
Quality cards will make a difference to the impression your business makes. Try them today!