Business Cards - Plastic White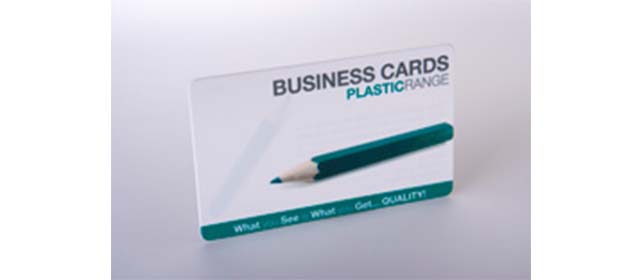 Indestructible Business Cards!
Or possibly "Indestructable". We really should check that out.
Do you need a card to hand out while sitting on your board beyond the breaks? Or work where it gets very dirty and wet? Or are you looking for something that little bit different to the average business?
However you spell it, our waterproof plastic cards are the answer! Made of 100% recyclable polypropylene, these business cards offer an amazingly sharp, colourful impression and an indestructible (definitely the right option) finish. Call our office today and we will send you samples by express courier. You really won't believe the quality for the price you can buy them for.
Size
Quantity
Price
Standard 85.5 x 54 - 3mm
500
$ 224.40 $ 196.90
1000
$ 355.30 $ 327.80
2000
$ 554.40 $ 526.90
3000
$ 792.00 $ 764.50
4000
$ 1,008.04 $ 980.54
5000
$ 1,108.25 $ 1,080.75
6000
$ 1,295.80 $ 1,268.30
7000
$ 1,466.30 $ 1,438.80
8000
$ 1,584.00 $ 1,556.50
9000
$ 1,749.00 $ 1,721.50
10000
$ 1,897.50 $ 1,870.00
View More
Size
Quantity
Price
Standard 85.5 x 54 - 3mm
500
$ 224.40 $ 196.90
1000
$ 355.30 $ 327.80
3000
$ 841.50 $ 814.00
4000
$ 1,052.70 $ 1,025.20
5000
$ 1,144.00 $ 1,116.50
6000
$ 1,337.60 $ 1,310.10
7000
$ 1,466.30 $ 1,438.80
8000
$ 1,584.00 $ 1,556.50
9000
$ 1,749.00 $ 1,721.50
10000
$ 1,897.50 $ 1,870.00
View More