Stickers Indoor (Stickers)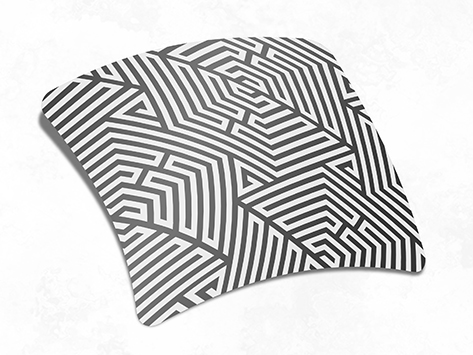 Cheap as stickers
Printed on a gloss JAC sticker paper using a high-tech waterless offset press, our stickers are a low cost, high impact means of promoting your business and brand.
Stickers from Red Heeler are great for all kinds of giveaways or promotional ideas. You can print using high impact colours and whack your sticker on just about anything. As long as it's legal. Or you don't get caught. But if you put your logo and contact details on the sticker you might get caught.
Use them as reminders - pest controllers might place a sticker on the inside of a kitchen door which they have treated, with the date of the next service as a reminder. Mechanics can use them the same way. But on a car windscreen, not a kitchen door.
Designed well, your stickers can be an effective add-on. Use them as a giveaway with a purchase, and when your customers use them, your business gets an added boost.
And the best use of all is as effective packaging. Don't just send your goods out in any old box or carton, use your stickers to make a great first impression of your business.
If you need stickers that will handle outdoor use then try ourvinyl stickers. If you need one-off larger stickersemail us. If you need a sticker stuck on a wall have a look here for more info
Size
Quantity
Price
Tiny (25x75)
100
$ 70.40
250
$ 88.00
500
$ 105.60
1000
$ 140.80
2000
$ 242.88
5000
$ 520.03
10000
$ 869.55
View More
Download free templates to assist you in creating your file.
| | | | | | |
| --- | --- | --- | --- | --- | --- |
| Tiny (25x75) | | | | | |
| A7 (105x75) | | | | | |
| Tiny (30x30) | | | | | |
| Square (55x55) | | | | | |
| Business Card (90x55) | | | | | |
| Square (100x100) | | | | | |
| Rectangle (180x55) | | | | | |
| A6 (148x105) | | | | | |
| DL (210x99) | | | | | |
| A5 (210x148) | | | | | |
| Rectangle (60x297) | | | | | |
| A3 (297x420) | | | | | |