Indestructible Plastic Printing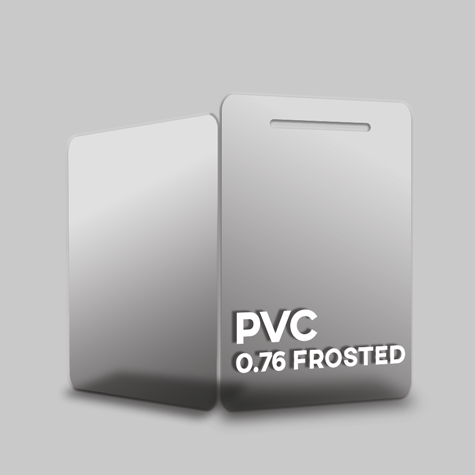 "NEW" PVC 0.76 - Clear + Spot White" title="

"NEW"

PVC 0.76 - Clear + Spot White" class="card-img-top lazyload" />
"NEW"

PVC 0.76 - Clear + Spot White

Our Clear PVC with Spot White included is 0.76mm thick and with a Matt finish for protection of the clear surface, edgy has never been so safe. At a standard size of 85.5x54mm with 3mm rounded corners (the size of a standard credit card) our PVC cards have the additional option of adding serial numbering in either gold / silver overprint or embossing. There is also the option to add signature panels and either a lanyard hole or circular hole. The ultimate in customisation.

Click here to learn how to setup your PVC file if there are any extras.

Standard Turn Around: 10 working days from 12pm cut off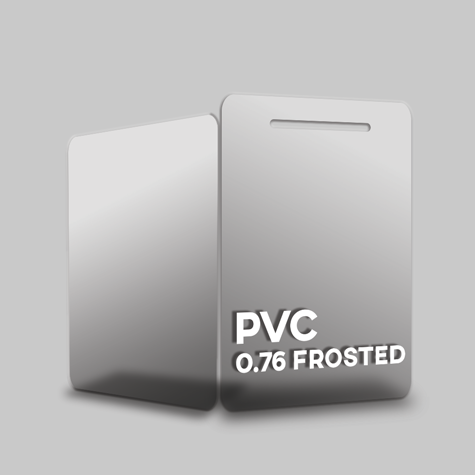 "NEW" PVC 0.76 - Frosted" title="

"NEW"

PVC 0.76 - Frosted" class="card-img-top lazyload" />
"NEW"

PVC 0.76 - Frosted

Our Frosted PVC is 0.76mm thick and perfect way to make your clients membership or ID cards stand out amongst a sea of cards. At a standard size of 85.5x54mm with 3mm rounded corners (the size of a standard credit card) our PVC cards have the additional option of adding serial numbering in either gold / silver overprint or embossing. There is also the option to add signature panels and either a lanyard hole or circular hole. The ultimate in customisation.

Click here to learn how to setup your PVC file if there are any extras.

Standard Turn Around: 10 working days from 12pm cut off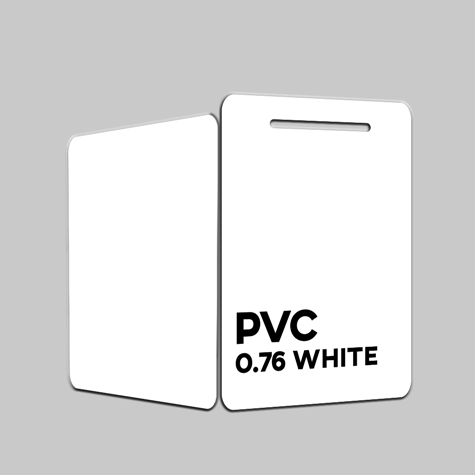 "NEW" PVC 0.76 - White" title="

"NEW"

PVC 0.76 - White" class="card-img-top lazyload" />
"NEW"

PVC 0.76 - White

Our Gloss Celloglazed PVC is 0.76mm thick and perfect for clients wanting membership or ID cards. At a standard size of 85.5x54mm with 3mm rounded corners (the size of a standard credit card) our PVC cards have the additional option of adding embossed serial numbering or foiled numbers either black / gold / silver / white. There is also the option to add matt laminate, spot uv, variable data, signature panels, magnetic strips and a 5mm punched hole. The ultimate in customisation.

Click here to learn how to setup your PVC file if there are any extras.

BONUS We've thrown in double sided print free of charge! Now you won't need to pay any extra to have your design shine both sides.