Economy X Banner (X Banner)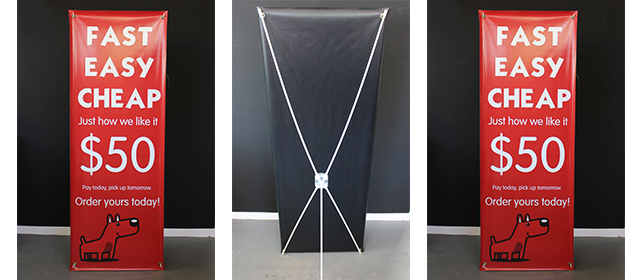 Fast, easy, cheap. Promote your business on a large format X Banner. Advertise, transport, set up and pack down with ease.
Although it definitely isn't suited for outdoor use, at $50, these are the best value indoor promotional tool you will see.
Sized at 1600mm high and 600mm wide, they are perfect for stores, conventions and trade shows.
Indoor and undercover use only.