Products
Brochure
Standard. Custom. Quality.
Flyers
DL. Custom. Economy. Luxury.
X Banner
Economy. Standard. Cheap. Easy.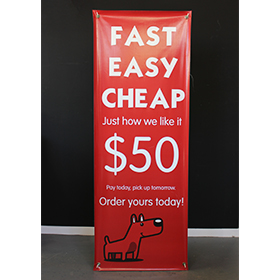 Economy X Banner
Fast, easy and cheap. Promote your business on our large format Economy X Banner. Advertise, transport, set up and pack down with ease using a light weight frame and high end printing. Indoor & undercover use only.