Roller Banners - Roller Banner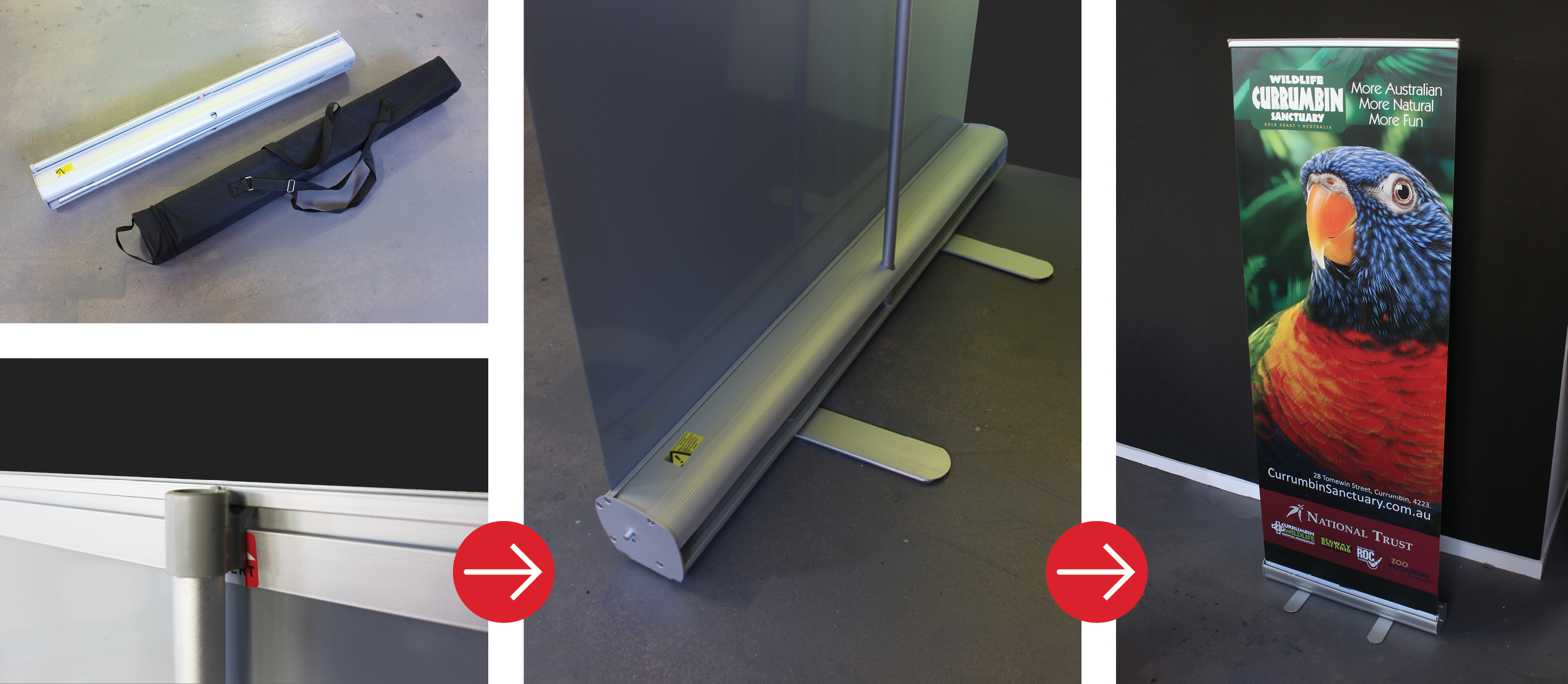 Pictured above is our our best selling, standard Roll Up Banner. Finished size 850 (w) x 2000 (h) mm.
Complete with silver base and convenient carry bag. Perfect for all indoor promotional opportunities and suitable for light to medium use, our Roll Up Banners are easily stored, transported and assembled. Available in 3 sizes:
Mini - 600 x 1600mm
Standard - 850 x 2000mm
Large - 1000 x 2200mm
If you need to be guaranteed extra impact for the longer term try our Premium Base.
Size
Quantity
Price
Mini Stand 600 x 1600
1
$ 176.00
2
$ 319.00
3
$ 462.00
Standard 850 x 2000
1
$ 220.00
2
$ 396.00
3
$ 528.00
View More