Roller Banner (Roller Banners)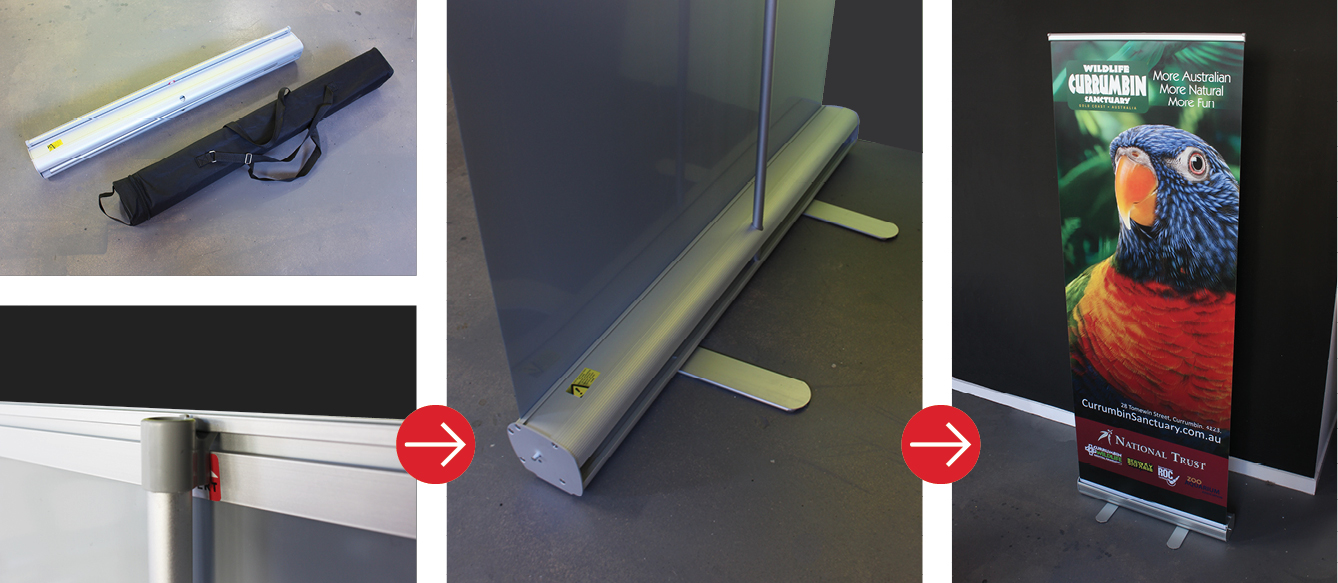 Pictured above is our standard and best selling roller banner.
The finished size is 2000mm tall and 850mm wide.
Complete with a silver base and a convenient carry bag, this banner is perfect for all indoor promotional opportunities and suitable for light to medium use.
Our roller banners are easily stored, transported and assembled.
Available in 3 sizes:
Mini - 600 x 1400mm
Standard - 850 x 2000mm
Large - 1000 x 2200mm
If you need to be guaranteed extra impact for the longer term, try our Premium Base.
Size
Quantity
Price
Mini Stand 600 x 1400
1
$ 176.00
2
$ 319.00
3
$ 462.00
Standard 850 x 2000
1
$ 198.00
2
$ 374.00
3
$ 528.00
View More